Johnny Chan - From Poker to Hotels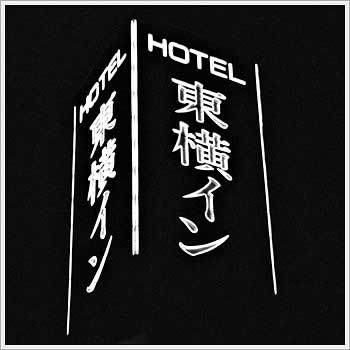 Johnny Chan, known as one of the world's greatest poker players, is entering into the hotel business.
In a press release from February 2007, the world found out that Johnny Chan was going to partner with Liko Smith, who owns hotels in Las Vegas. Together, they plan to create, and open, a hotel called 5th Street in Los Angeles, California.
The hotel 5th Street would be the first poker hotel in the world. Johnny Chan and Liko Smith also have plans to open additional poker hotels in other areas of California, as well as New York, Florida, Illinois, and Macau.
Johnny Chan and Liko Smith have been working on the development of their new hotel concept for almost two years, along with Jeff Brausch, Matt Savage, and Kelly Flynn, who are other associates in the project from the company The Division of Poker.
Liko Smith of Rogue Hospitality was the main driving force and exclusive management force of The Block, which is "The World's First Snow boarder Hotel." Needless to say, 5th Street will also be managed by Rogue Hospitality.
According to Liko Smith, Johnny Chan was eager to join the business venture of 5th Street when he was asked. The poker hotels will offer comfortable accommodations for poker players sort of like a home away from home.
All of the 5th Street Hotels will offer state-of-the-art room amenities. There will be daily poker tournaments' that will be fully licensed, and played in the best multimillion dollar poker rooms in the world. Each guest at a 5th Street Hotel will experience "high roller" treatment starting when they make their reservations that will not end until they checked out. The plans for every room include a 70-inch plasma screen television, a 500-watt custom sound system, free WiFi, in room safes, fax machines and full-service computers. The rooms will be decorated with high-quality furniture and will come with complementary fine cigars. Each 5th Street Hotel will have 24 hour cafés, fine dining restaurants, rooftop bars, full valet service and a full-service men's salon.
The hotels will have selected sponsors that will sponsor the bars, guest rooms, public areas, case goods and amenities. There won't be any slot machines, craps tables, roulette wheels, or keno games. The 5th Street Hotels will be strictly poker hotels. There are plans to have monthly events including celebrity tournaments' and social events.
The 5th Street Hotels should be another winning business venture for Johnny Chan. By partnering with Liko Smith of Rogue Hospitality and Kelly Flynn from the Division of Poker, he has most likely dealt himself another winning hand. Rogue Hospitality, which is based in Las Vegas has created a formula for designing hotels that embody the spirit, lifestyles, celebrities and brands of a certain group. The Division of Poker, which is located in Aspen Colorado, is a top notch company that understands the power that poker has and can translate that into winning marketing and promotion skills. It won't be long before Johnny Chan, poker player, is known as a Johnny Chan, the Hotelier.