Johnny Chan - The Early Years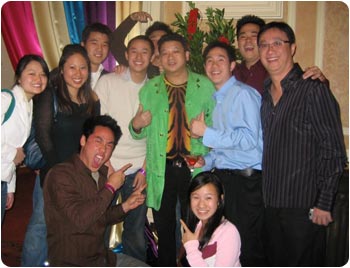 In 1957 a little boy was born to Chinese parents, of modest means, in Canton, China. Little did anyone know that on that day a future legend had been born - Johnny Chan one of the greatest poker players of all times.
Johnny Chan lived in Canton, also known as Guangzhou, for the first five years of his life. Guangzhou, a city full of history and culture located near the Pearl River and the South China Sea, has a proud royal history. Perhaps, Johnny Chan as a small child, sensed the proud cultural background and history of his native country.
The family moved from Canton to Hong Kong in 1962, when Johnny was only five. The Chan family stayed in Hong Kong for four years. At that time in history, Hong Kong, and all of China, was in the midst of a bloody cultural revolution. The violent riots that took place in Hong Kong in 1967, resulted from a labor dispute that escalated into huge demonstrations against the British colonial rule of Hong Kong. These riots were extremely violent. The procommunist leftist groups planted bombs all around the city and made numerous terrorist attacks against the people.
Johnny Chan's parents took him from Hong Kong in 1968, and moved across the Pacific Ocean to the United States. They first settled in Phoenix, Arizona, where the family lived for the next five years. The immigration to the United States was difficult for Johnny and his parents because they did not speak any English at the time. Johnny attended school in Phoenix and although he enjoyed school and received good grades, it was difficult since he was learning the English language at the same time.
In 1973 the family moved once again, this time to Houston, Texas. Johnny Chan's family opened a restaurant in Houston, called Hoe Sai Gai, which means "Great Whirl" in English. The restaurant was where his parents thought Johnny's future would be. He was 16 years old, attending school and helping his parents in their restaurant business.
As a boy Johnny Chan loved to play chess and bowl, and he excelled at both. Being a sporting person, even as a boy, it was not unusual for the winner of the chess game to win $5 or $10. Johnny was once asked if playing chess could have made him a lot of money at the time, and he said "chess is like pool - people won't play you for money once they know you are good at the game". When Johnny was 16 and 17, he would bowl every Saturday and Tuesday for money. He believes that bowling is like poker in that focus and concentration are extremely important.
The teenager was happy helping his family run their restaurant and practicing his strikes at the local bowling ally. But Johnny had found a new game that was being played behind his father's restaurant, behind the local gas station and other places in town. That game was poker. Over the next 24 years, Johnny Chan's life would truly become a "Great Whirl" as the restaurant was called.