The Johnny Chan Academy - A School for Dealers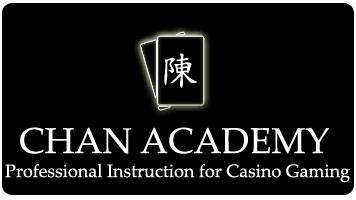 In April 2007 in Buffalo, New York, a newspaper reported about the proposed "Johnny Chan Academy" that was to come online later that year.
This online school is to be geared toward training the many poker dealers that will be needed in the rapidly growing Asian market. It would be run by the Buffalo-based Casino Career Training Center, and licensed by Johnny Chan.
The target market would not only include Asia, but also the rapidly growing Chinese gambling zone in Macu, and the additional dealers that will be needed in the United States
"Johnny Chan Academy" will become part of a school that was started in 1999 by Louis Giambrone, and later bought in 2003 by Steven DePutter. "Johnny Chan Academy" was incorporated in Delaware on March 9, 2007, as a limited liability corporation with Kevin S. Upton and Steven DePutter as the owners. Steven DePutter and his staff have to convince the State Education Department that dealing poker, which is definitely a hands on skill, is suitable for online distance learning. The State Education Department has hired a former poker dealer to review the proposal that the Casino career training center has put forward. In addition to needing this state licensing Steven DePutter has also stated the need to raise $2.4 million from private investors. The money is needed so that the school can expand.
The plans for the "Johnny Chan Academy", once the school obtains the necessary state licensing, will include a 100 hour training course with instructors set up to teach through web cams. The students would also receive instructional videos to further their poker dealing skills. The students will be able to send videos to their instructors if they have questions regarding techniques. The videos they send will be able to illustrate the questions they have. There will be video examinations which will be given in the student's homes, and will be used to determine the students grades. This will also give each student a video resume once they have graduated from the "Johnny Chan University" and are out looking for employment as a poker dealer.
Nick Koustas, who is the manager of Chan Poker, told the Buffalo-based newspaper that this would be a good business venture for Johnny Chan. Koutas, and others from Johnny Chan's team went to Buffalo to see the Casino Career Training Center and to look at the content that the school already has online. According to Nick Koutas they were very impressed with the schools ability, as well as their content.
The Casino career training center will also put Johnny Chan's name on the actual brick-and-mortar school sites. Two real world sites already exist, one in Buffalo, and one in Olean. There are plans to open two more centers, one in Las Vegas, and one in Macau.
The time that Johnny Chan would need to set aside for this business venture would only be one hour per month. If the Casino career training center is successful in obtaining the necessary licensing, Johnny Chan will be part of another profitable business venture.