Johnny Chan - A New Life in Las Vegas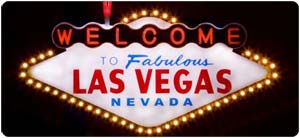 Johnny Chan lived in Houston, Texas until he was 21 years of age. He had been attending the University of Houston's Hotel and Restaurant Management program with plans of continuing in the family restaurant business.
While he was attending college Johnny Chan was still helping his parents with their restaurant, Hoe Sai Gai, which means "Great Whirl" in English. But Johnny's love for poker was very strong. In 1978 he dropped out of college, left Houston and moved to Las Vegas to play the game he loved.
Johnny Chan had started going to Las Vegas at the age of 16 where he gambled at the poker tables even though he was underage. At that time, the 1970s, the casino owners and managers didn't care how old you were, as long as you came with money. In those days most of the casinos were owned by private owners. There wasn't any venture capital money, or corporation money from other places, such as New York. Today's Las Vegas is very different and full of major corporations, such as The Venetian, MGM Mirage, Wynn's and Harrah's Entertainment.
In the early days of Johnny Chan's poker career, he would go into a casino and play poker with Las Vegas old time players. These poker players, played every single day and were considered hustlers. Johnny Chan refers to them as "Rocks". Those players would see Johnny coming and think they saw a sucker. They thought he was a young Asian kid who couldn't play poker at all. Little did they know! Johnny Chan would regularly use his extraordinary poker skills to beat them at their game.
When Johnny Chan moved to Las Vegas to become a professional poker player, he had a few struggles in the beginning. Many of the poker players that Johnny played against tended to underestimate his poker skills because of his Asian decent. It was very unusual, at that time in Las Vegas, to have a poker player of Johnny Chan's nationality. Many times when Johnny would place a bet the others players would call him. The players did this because they wanted to see what he had in his hand. Some people believe that because Johnny Chan is Asian it was, and still is, harder for many poker players to read him.
In his early years as a professional poker player, Johnny Chan was considered to be a very hot headed young man that had some talent as a poker player. Many other poker professionals of that time including Doyle Brunson, said that Chan had to learn how to control his temper. They also believed that this young Asian, with the aggressive playing style, needed to learn when to stop playing.
Johnny Chan always has played poker very aggressively and has been called a bully at the poker tables on occasion. Chan didn't always win every time he played, there were times that he had to sell some of his things in order to keep the bankroll he needed to play poker alive. It wouldn't be long before the young Asian man would become one of the greatest poker players in the world.